What with the makeup sponge having a big moment, thanks to big promo acts by the Kardashians and other influencers, the makeup brush seems to have lost a bit of its shine. But to our greatest joy it is still in the race when it comes to obtaining a flawless complexion. For a subtle result with transparency effects, you can most definitely count on it. Even if it does tend to be expensive let's be honest (or definitely more expensive than a simple sponge).
Our shopping pick: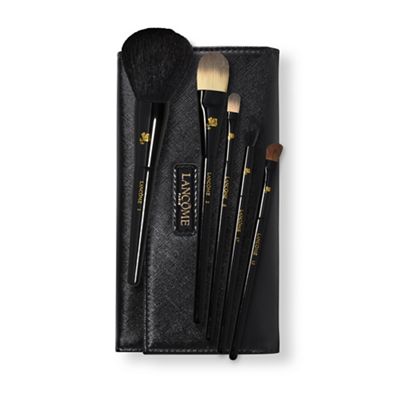 Lancôme "Essential Makeup Artist" five brush gift set, at Debenhams.
We know all about the confusion when you're shopping for the perfect brush amongst the dozens of names and shapes available. We also know the feeling of staring at your new purchase and wondering what on earth you're supposed to do with it – most use you made of brushes was in primary school art classes. Fear not, here is our little guide to makeup brushes, the different shapes and the right steps to ensure a lovely complexion. Whatever the situation, there is always an adapted brush and solution.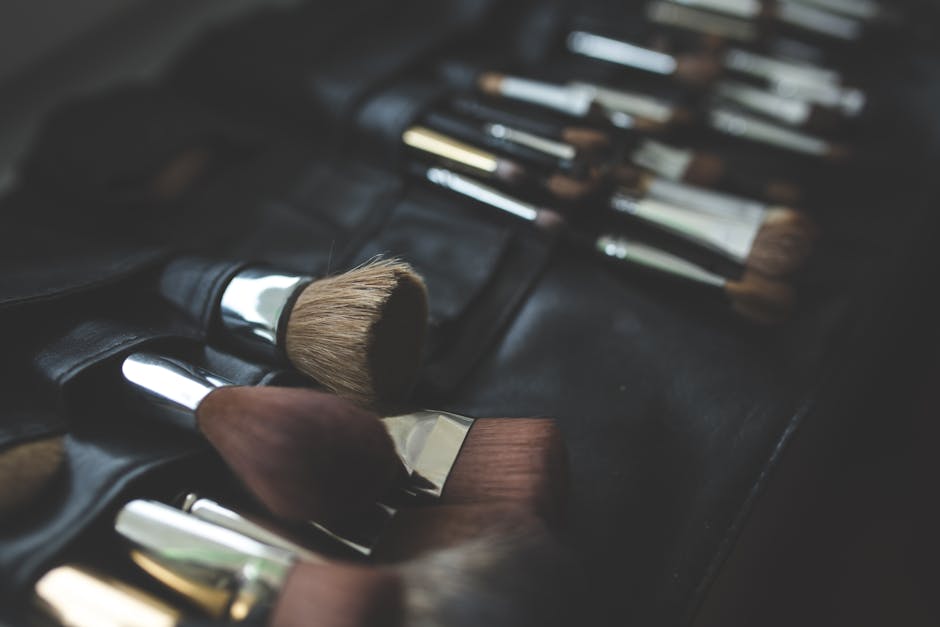 The right brush for foundation
Opt for a "cat's tongue" brush, with a flat and curved shape. Because of the creamy texture of foundation, go for synthetic bristles – animal hair tends to absorb the foundation rather than transfer it to the skin. To cover a whole face, synthetic is a must as if glides on skin better.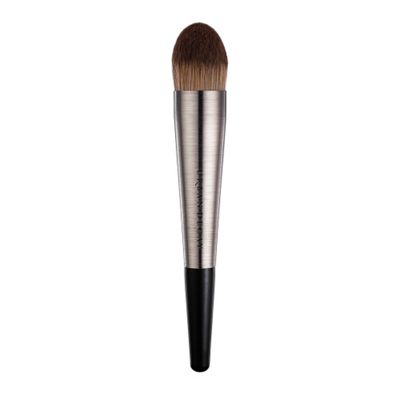 Urban Decay 'UD Pro' Large Tapered Foundation brush
The right brush for blush
Go straight for the iconic Japanese brush: the kabuki. Prefer it in natural fibres, better adapted to powders, for a natural and diffuse application. Apply the brush directly on the pigments in order to cover it in powder, before twirling it around. As the blush will be spread equally on the brush, so will it be on your cheekbones. The result? Natural and impeccable.
Make Up Forever Powder Kabuki Brush no.124
The right brush for concealer
A small flat brush, in "cat's tongue" shape, will wonderfully cover up those short nights. You can even apply a bit of product on the bridge of your nose to disguise any redness or imperfections.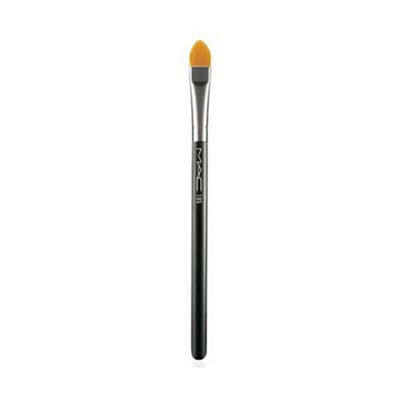 Mac Cosmetics 195 Concealer Brush
The right brush for sculpting
A tapered brush with long natural fibres will be your best ally to sculpt your cheeks in a graphic manner. For a simpler yet still effective healthy glow effect, opt for a large round brush such as a kabuki.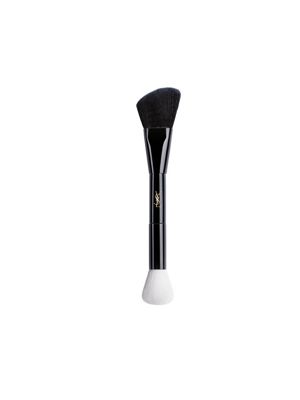 Yves Saint Laurent "Pinceau Couture Contouring" Dual Ended Brush
Caring for your brushes
As brushes can be a bit expensive, make the effort (it only takes 5 minutes) to keep them in good shape. This means good upkeeping. Ideally (for the brave ones among you) you would need to clean your brushes every day. With a gentle shampoo, emulsify the fibres with a circular notion in the palm of your hand. There are specialised products, but they tend to be aggressive and damaging on the fibre. Dry flat in open air. This way bacteria won't accumulate and your brush will be good as new every day! For the lazier ones, try at least to shampoo your brushes once a week.